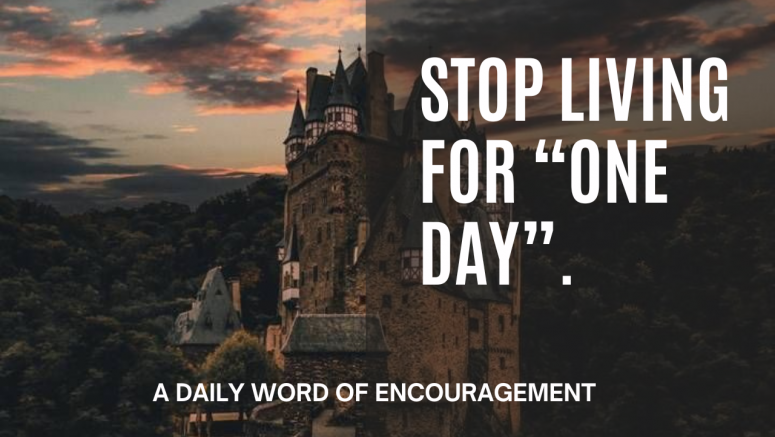 Copyright 2016-2019 Lifeword
A daily word of encouragement
Stop living for "one day"!
Allison Hawkins


(Lifeword)
Duration:
00:01:17 Minutes
Scripture
Do not boast about tomorrow, for you do not know what a day may bring.
Why is it that ever since we were little, we've dreamt about what we will do "one day" instead of enjoying where were are now?
Other media in this series